Reuniting despite of exceptional times! REUNION organised in the October 6th is an open event considering the future of design education and collaboration between the Finnish design schools.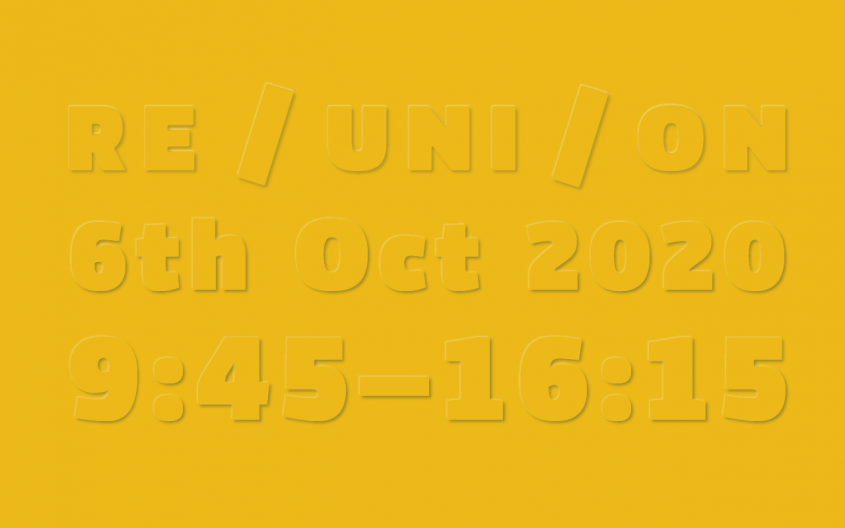 The day starts with future oriented keynotes and considerations about the trends affecting design education. Afternoon workshops bring teachers and other staff to work together with two main collaboration themes recognised in the Finnish Design Academy: educational collaboration and visibility on design education.
Due to the uncertain corona situation, unlike informed earlier, the Finnish Design Acadmy do not organise satellites into each school, but the event will be held fully remotely.
Educational collaboration
Creating shared studies, has been one of the most vible collaboration forms in th Finnish Design Academy in past years. In the worshop session participants get to know to the work done and experiences of shared studies. The afternoon aims to solve the challeges faced with educational collaboration.
Visibility of design education
Has the design education left to the shadow of other fields? Is there misunderstandings of what kind of knowledge skills design education creates? The aim of the workshop is to consider concrete ways to communicate about design education and what kind of visibility activities schools may have together.
RE/UNI/ON 6th October 2020 at 9:45–16:15
Programme
Please note that the keynotes are in Finnish. Finnish descriptions for the keynotes.
9:45 Welcome
10:00 Keynote: Risto Linturi, futures researcher
10:50 Q&A
break
11:10 Keynote: Henri Hyppönen, creative manager and author
11:50 Q&A
lunch
13:00 workshops
break
14:30 workshops
break
15:40 summary
---
Contact
Emmi Putkonen / emmi.putkonen@lab.fi